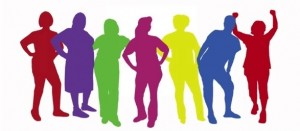 Hello and thanks for stopping by the Let's Talk About It blog! We are happy you are here!
The Let's Talk About It blog is a safe site for women living with HIV and female caregivers to come together to find support, information and inspiration. Most blog pieces are written by Let's Talk About It Peer Advocates – positive women and caregivers living in North Central Florida. Visit our about us page to learn more about the Let's Talk About It blog and program.
We invite you to visit this blog regularly. We will be posting new pieces weekly–ranging from knowledge busters, inspirational messages, to advocacy and more! We want you to take part in the conversation as well! Below each post you have an opportunity to leave a comment. Just type in the comment box and hit submit! We look forward to hearing your feedback on the blog posts. Don't forget to send us a message in our suggestion box as well!