Today is Thursday, and you know what that means!
It's time to speak out and Take a Stand!
Check out today's post from one of the LTAI Peer Advocates: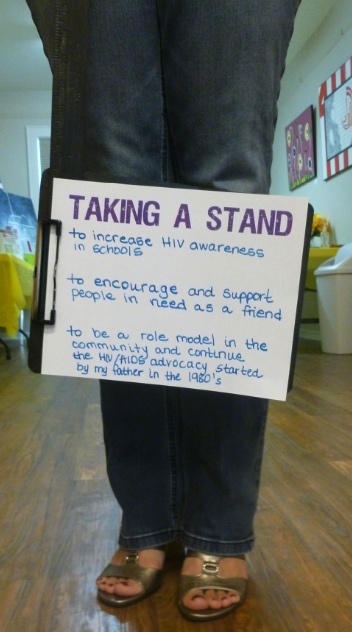 Taking A Stand:  
1) To increase HIV awareness in schools
2) To encourage and support people in need as a friend.
3) To be a role model in the community and continue the HIV/AIDS advocacy started by my father in the 1980s.
So now, we invite you to speak up, speak out, and be heard!  Send us your message with a picture of your feet as seen above!  We'd love to post it!
What will you Take a Stand for?
Send all photos to: letstalk@rwhp.org.
Look out for a new Taking a Stand post next Thursday!