Today we launch a new series on the Let's Talk About It Blog called Taking A Stand.
The LTAI Peer Advocates are committed to Taking A Stand this year, each in their own unique way—and we want to invite you to take part!
What does Taking A Stand mean?
For LTAI Peer Advocates it means speaking out, advocating for something you feel strongly about such as ending stigma against people living with HIV, receiving better medical coverage, increasing awareness—whatever issue moves you to action.
As advocates, it is on our feet that we Take a Stand and speak out!  So, we want to know what will you Take a Stand for?
Every other Thursday we will feature a new photo, with a woman who is Taking A Stand.  Check out today's post from one of the LTAI Peer Advocates: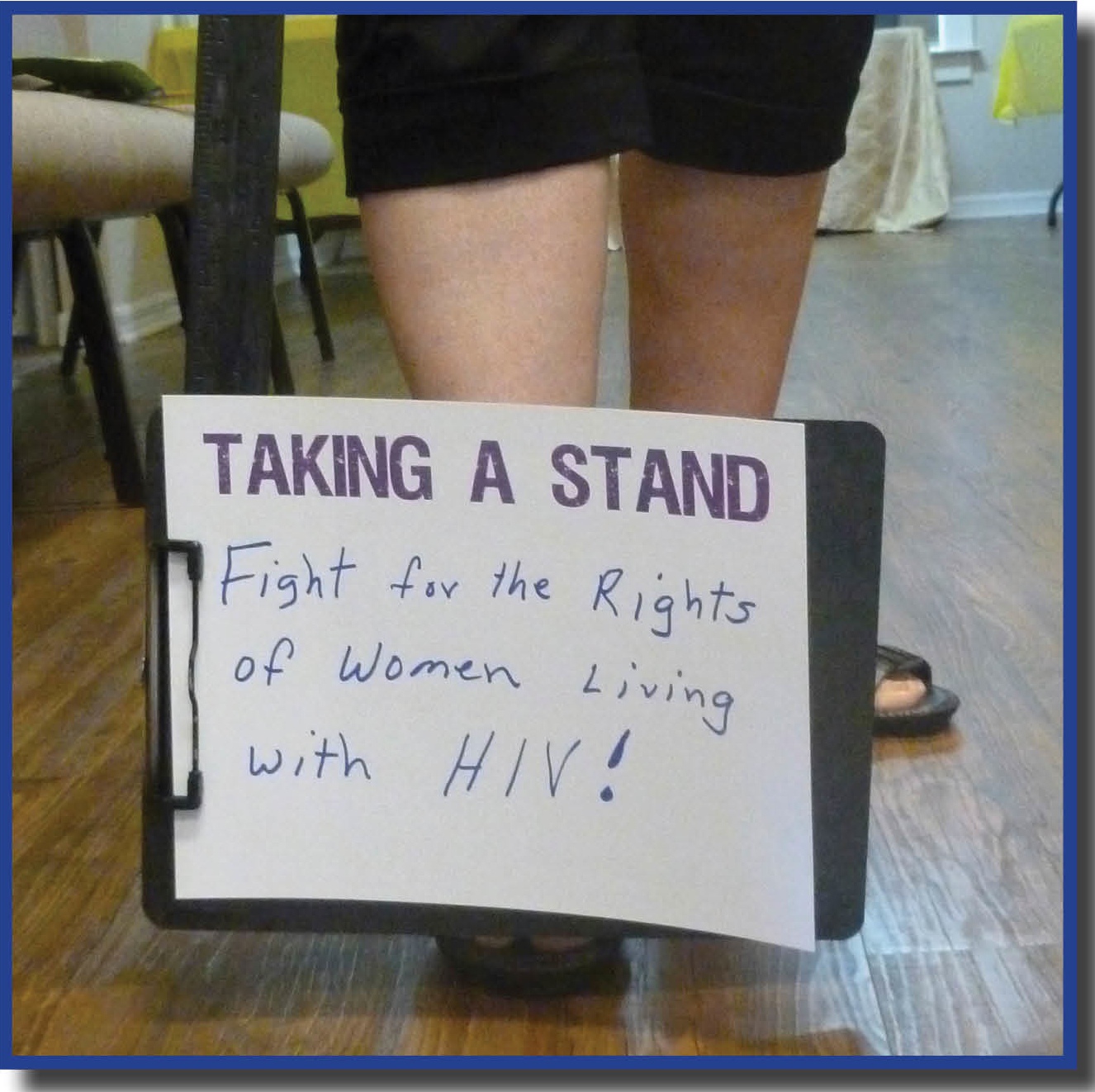 Taking A Stand: Fight for the rights of women living with HIV!
So now, we invite you to speak up, speak out, and be heard!  Send us your message with a picture of your feet as seen above!  We'd love to post it!
Send all photos to: letstalk@rwhp.org.