Today is Thursday, which means it is time to Take A Stand!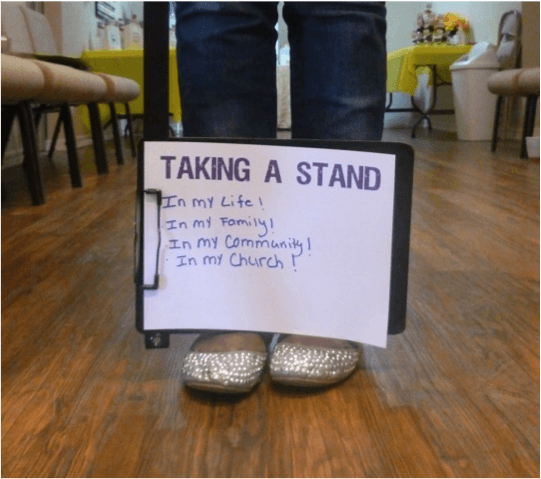 Taking a Stand:
In my life!
In my family!
In my community!
In my church!
As LTAI Peer Advocates we want to remind you that Taking A Stand is something that we can do anywhere!
If you have an issue you are passionate about, share it – with your family community, church and anywhere else you can think of! Advocacy is about making our voices heard and getting your message to as many people as possible!
And, don't forget, you can share how you are Taking A Stand! It's easy–just send us a photo of your message and your feet and we'll post your own Taking a Stand on the blog! Email photos to: letstalk@rwhp.org.