The US Government just released the following infographic which looks at the top 5 changes concerning HIV/AIDS, since 2010.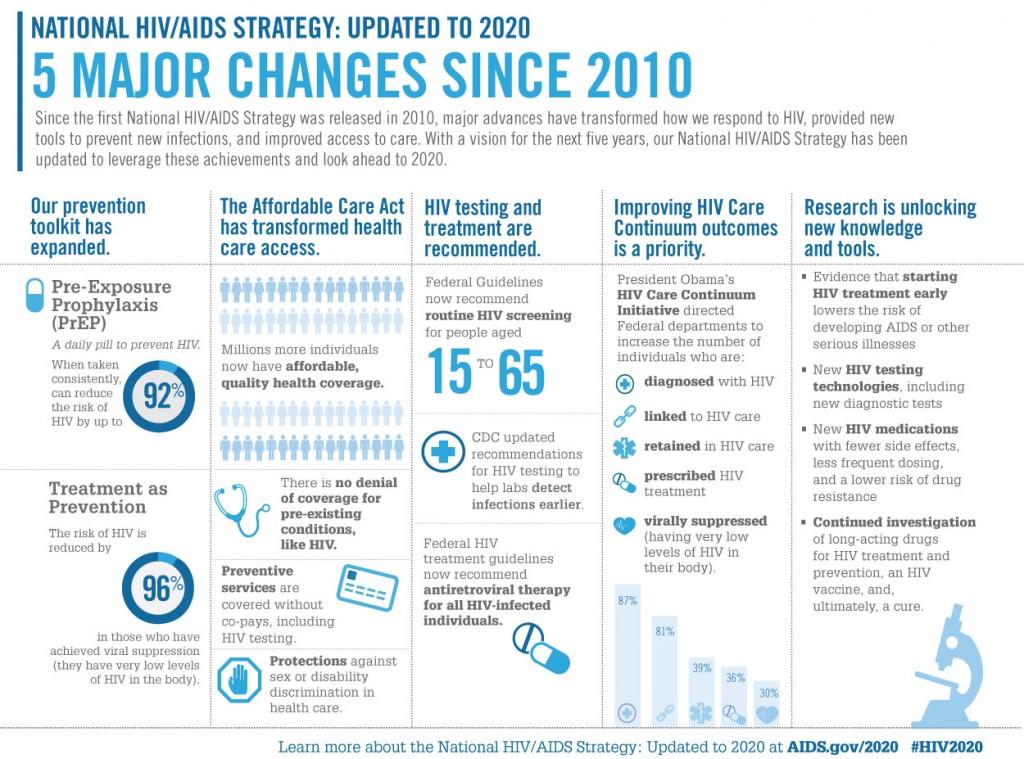 Also, today was the release of the complete National HIV/AIDS Strategy which looks at the next five years and what they hope is accomplished. The Strategy states that it is designed to "work closer to virtually eliminating new HIV infections, effectively supporting all people living with HIV to lead long and healthy lives and eliminating the disparities that persist among some populations."
You can download the Strategy at:   http://1.usa.gov/1SkAseK
What are your thoughts about the infographic?
 Are there other items you would like to see addressed?