First, I want to start off and say, I am not a presenter. I never have been. Getting up and talking in front of people seemed to be the worst kind of torture to me. I hated it and I never could remember all I was supposed to say or do. They say the only way to conquer a fear is to do it often and repeatedly.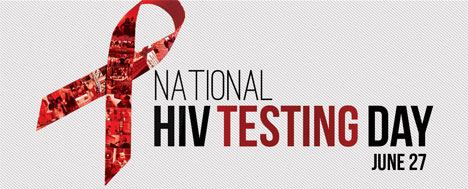 Recent events have allowed me to put this theory into practice. I have had to come out of my shell and actually speak to people. At first I was terrified about speaking in front of people and having all their eyes on me, it was a nerve-wracking feeling. Well, I gritted my teeth, buckled down to practice and got through it with a lot of help and support from others. Now I have been making presentations on a pretty regular basis, and this mostly involves talking to people about living with HIV and how it has had an impact on my life. Wanting to help other people living with HIV is what gave me the push to tackle more public speaking. I wanted to educate others on the disease, those living with it and those who are not.
Being able to help and educate people was important to me. It's important that the word get out there that living with HIV is not a death sentence anymore, you can live a long and healthy life. I can't say I still don't get nervous before a presentation, but once I'm warmed up it's usually a piece of cake. I usually practice what I'm going to say the night before, and it really helps when you have a partner to practice with. That way you have somebody besides yourself listening to your presentation, and they are able to give you feedback on it.
I would say you can really start speaking out anywhere, but probably keep it small at first. As long as you have the passion to educate, inform and help people you will be able to speak up anywhere. It doesn't matter if you have the experience or not. Your passion will shine through.
June 27th is National HIV Testing Day. As we observe this day, take time to create awareness and encourage testing. So, I challenge you to take the first step as well and speak out.
Here are a few sites for additional information:
aPositiveLife.com
https://www.aids.gov/news-and-events/awareness-days/hiv-testing-day/
Share with us the steps that  you take in observing this day.