Every year in June is national Lesbian, Gay, Bisexual and Transgender Pride Month (LGBT Pride Month). Early in its development, the LGBT Pride Month was only celebrated on the last Sunday of June as "Gay Pride Day," but over the years, the designated day has expanded into a month-long celebration that came to also include lesbian, bi-sexual, and transgender individuals!
Now, celebrations include pride parades, picnics, parties, workshops, symposia, and concerts. LGBT Pride Month events attract millions of people from around the world! In addition, memorials are held for those members of our community who have been lost to hate crimes or HIV/AIDS. So, the purpose of this month is to honor and recognize the impact and progression that lesbian, gay, bisexual and transgender individuals have made for this community.
If you want to participate in any of these LGBT Pride Month festivities, please visit http://gainesvillepride.org/ for more information.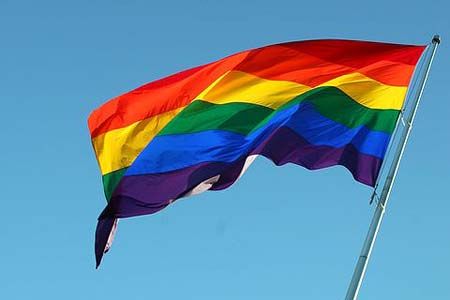 Image from: http://www.digitaljournal.com/image/68063
Let us know of any events in your area!