reprinted from:  http://www.huffingtonpost.com/shannon-weber/women-hiv-and-trauma-towa_b_10489298.html
Women, HIV and Trauma: Toward Resiliency & Healing
Co-authored by Karishma Oza, HIVE Program Coordinator.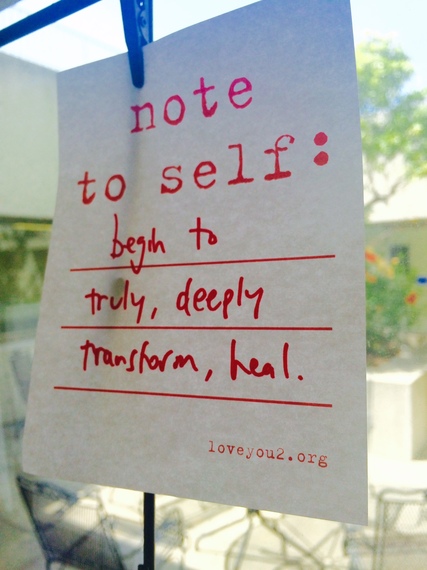 One in four U.S. women have experienced gender based violence. Among women living with HIV, one in two has experienced intimate partner violence, and more than 60% have been sexually abused – 5 times the rate of the general female population.
For over twenty-five years, Zuckerberg San Francisco General Hospital & Trauma Center-based HIVE clinic, has provided compassionate, expert reproductive and sexual health care to women living with or affected by HIV. The impact and consequences of violence against women, particularly women living with HIV, is magnified through the lens of women's reproductive health. Reproductive health highlights the intersection of violence and reproductive justice at the individual, community and institutional level.
Trauma is associated with: increased HIV vulnerability, higher HIV incidence, faster disease progression, more hospitalizations.
Unaddressed trauma is associated with twice the rate of death among women living with HIV.
The aftermath of violence and/or trauma ruptures women's relationships with themselves, their partners, family members and the medical system.
Women living with HIV have higher rates of tubal regret – meaning more women second guess their decision to have a tubal ligation, for some this decision was made for them.
Partner contraception sabotage increases rates of unintended pregnancies.
33 U.S. states with HIV criminalization laws enforce long histories of systemic oppression, further stigmatizing women.
Pregnancy, contraception, trauma and HIV vulnerability intersect in ways that dramatically impact women's lives. Even in the face of these overwhelming statistics and devastating outcomes, there is hope. Our collective resilience is cause for a standing ovation. We can seek solidarity in our advocacy efforts and heal through relationships even as we continue efforts to create systems-level change.
Progress at the national level to integrate trauma-informed care into the primary care setting and specific references to trauma-informed care in the updatedNational HIV/AIDS Strategy, shifts institutional approaches. We share strategies for operationalizing these guidelines at the clinic and individual level with a lens toward healing and resiliency-oriented approaches for working with women living with HIV who've experienced trauma.
1. Shift our focus from "What is wrong with you?" to "What happened?" Moving away from blame, allowing space for her story, staying curious, seeking to understand her worldview creates opportunity to meet women where they are and understand their lived experiences.
2. Commit to self-care and resiliency oriented approaches to our work. More than just practicing what we preach, this integration of trauma-informed principles become the touchstone for truly becoming a trauma reducing, healing system. This begins with a commitment to heal ourselves.
3. Include women. Ask women for feedback on provider and program approaches, integrate women's lived experiences when designing new programs or crafting policies, hire women for important roles. Create space for women living with HIV to lead.
4. Use trigger warnings at the beginning of emotionally intense meetings or online content. Those with primary or secondary trauma are among us. Invite self-care. Create awareness and respect with an overview of what to expect. Respect the self-care measures others take.
5. Universal screening for intimate partner violence, with counseling and referrals. Preventative education about the intersection of intimate partner violence and health can be provided to all patients, not just those who have disclosed a history of violence. Ask questions in non-triggering, nonjudgmental language with the goal of patient empowerment and safety.
6. Rape and other forms of violence remove women's sense of power and control. The medical system is inherently hierarchal. However, medical visits should not create more pain, violence, or humiliation. Turn commands into questions, create space for her response, provide opportunities for women to be in control.
7. "Difficult" patients may have experienced sexual trauma. She isn't difficult; she's had a difficult life or experienced traumas that are difficult to integrate. What might be difficult is the system she's trying to navigate. Reframing allows space for the experience she is living, invites you to meet her where she is today.
8. The body of a survivor remembers traumatic experiences. We are somatic creatures; this is our vulnerability and our strength. Through our interactions with survivors, we can change the way we see her, then change the way she sees herself.
Toward resiliency and healing, we share this poem.
the gates call you
to move forward,
to pass through thresholds
that make you able to sustain you,
the work,
that make you able to sit in service,
to model dignity,
to recognize trauma,
to take care of community,
self,
to live your intellect through your heart
and be wise.

the wise one asks:
what's the beauty of what we attract?
what's the beauty asking me to heal?

the wise one remembers the breath.
the wise one drinks the waters of nourishment and release.
the wise one works with the shadow knowing the shadow means
there's always a source of light.

the wise one asks:
what are you teaching me?
what isn't being seen, held?

oh, the gates call you, wise ones,
to move forward, to attend
to what needs attending, what wants attention
in ourselves and our inheritance.

call in your support. breathe.
honor the spaces between.
hold intention. clear. release.

put on your golden cape.
heal. and be healed.