No one knows the loneliness of having HIV unless you have HIV. The feeling of being alone all of the time. Every waking moment is controlled by HIV. Many are able to hold a job, do everyday things like housework,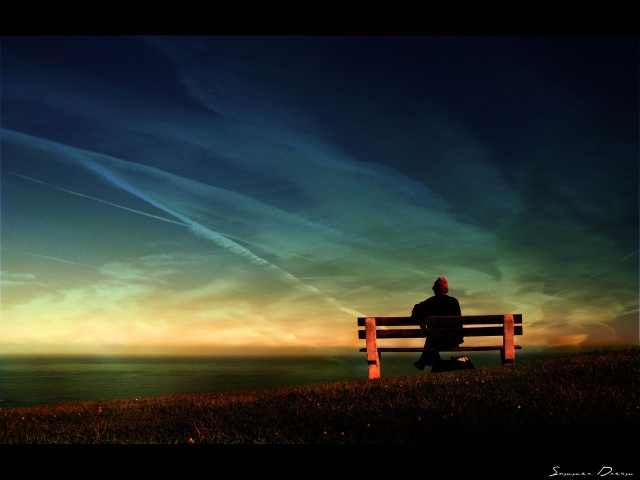 and raise their children. Some are not as healthy or active. However it's like walking around with a time bomb inside us. One misstep and the bomb could explode. We shy away from normal sick people. A common cold is not a
common cold to us. We mark our calendar for doctor appointments and the dreaded flu season. We look forward to that yearly flu shot. Why? Because it's just a little extra protection from more complications. No we don't die from HIV anymore or rarely. But many of us die from complications such as a cold that developed onto pneumonia. Or PHV that develops into some cancer. I know other people have the same health issues but HIV    and it's not good.
Depression is a big part of HIV. So many have depression and may not even know it. We have to fight depression just like we fight a cold or any illness. Depression is like a cancer. And it spreads or worsens within our body and brain. The good part is we can fight back. How you may be asking? There are many ways that isn't expensive and can be done at home in privacy. Look around you and see the beauty in things. You might even make a list of pros and cons or better yet good and bad. Bad is we're sick, good is we are able to take medicine and feel better. We can watch tv so that can be good because we have our eyesight. Listen to the birds sing or the butterflies flit about outside our window. Look at the beautiful sunshine and how it makes things sparkle especially after a rain. Look at the flowers or the green grass growing. Even weeds have some beauty as they are growing things.
If you can take a walk outside and enjoy all these things of nature do it. If you can't you can still enjoy them from your windows.
Read a book or even a magazine. POZ has many really good stories and you can get them free. If you have a computer there is a world of free entertainment from books to chats with live people. If you don't like chats just read others conversations. Lol. I find a wealth of information just observing. Facebook is a good social media and we have many groups of people like "us". (HIV Groups) But there are recipes for the cooking enthusiast and baking. Sewing is a hobby of mine that I learned from my Mammaw and in Home Ec in school. (Remember those classes?) I play games online (my husband refers to them as playing dots. Says a man who listens to Christmas carols year round. Lol. Also crafting from scraps and trinkets and even recyclables. I love creating gifts for grand children, family and friends. Reading is another favorite though I save mine for in the car in brighter light and in waiting rooms of doctor offices. Knitting or crocheting is a good and relaxing pastime. The internet has free patterns, so does Facebook.
I recently gave my sister a coloring book and a box of crayons and she's 61 years young. She was excited. Lol. She asked about staying in the lines and I told her just scribble if you want to. It's about colors not about staying in the lines. She's in a rehab and recently lost her husband of over 30 years.
And last but not least is meditating or what I call quiet thinking. You can be staring at the tv, a book, or close your eyes and just go inside your head and think! Give thanks to anyone that enters your mind. Prayers to God or whatever belief you may have. Keeping your mind active is as important as any other exercise and it can be done anywhere. I am giving thanks now that I am healthy and able to write this Blog. ;)What kind of ideas do you use for depression or changing your mood?
What kind of ideas do you use for depression or changing your mood?