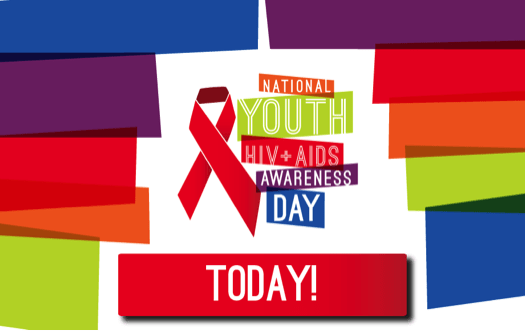 Did you know?
In the United States, more than 1 in 5 new HIV diagnoses were in young people aged 13-24 years.
Only 10% of sexually experienced U.S. high school students have ever been tested for HIV.
Condom use has decreased among teens, with more than 40% of sexually active high school students not using a condom the last time they had sex.
 National Youth HIV & AIDS Awareness Day is recognized on April 10th every year to inform the public about the effect that HIV and AIDS have on the young population. Additionally, this day features the work that young individuals across the United States have created in response to this noteworthy public health issue
What can you do?
Get educated. Learn the basic facts about HIV transmission, testing, and prevention.
Get tested for HIV. CDC recommends that everyone between the ages of 13 and 64 years get tested for HIV at least once as part of routine health care. Contact your health care provider about testing.
Advocates for Youth Says To:
Sign the NYHAAD Bill of Rights and stand for the rights of young people nationwide in the wake of the HIV & AIDS epidemic
Join us for our National Youth HIV & AIDS Awareness Day Facebook Live Event at 6pm ET on HIV-positive young people, their lives, and what they need to effectively fight the epidemic
Follow the youth events happening around the country by using #NYHAAD
Share our great NYHAAD infographics on your favorite social media platform