I live each day with a dirty little secret. Suicide. My sister and I were only 13 and 17 when my mother left; she died just a day shy of her 35th birthday. She was hospitalized after taking some pills three days prior. I lived over 100 miles away. I called that morning to check her status and a nurse said, "Hold on, the doctor wants to speak with you". Shortly after, a stranger came on the phone and said, "Your Mother just died." "Why? How? She was listed in fair condition for the past three days," I asked. I had so many questions, but it was the stranger's next response that would forever change the world my sister and I have come to know.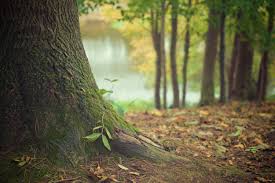 "Her heart just stopped." I was married and five months pregnant when she died, and my sister had been sent to me by greyhound bus two days before. Handling all of the details of hospital releases, funeral homes, etc. is a lot for anyone, but especially for young people. My Aunt who was 27 and seven months pregnant helped my small family deal with it all, and my reliable young husband supported us.
Guilt! Survivors always feel guilty.
Guilt kept me from making that final choice a few times. Since those early days of my life there's hardly a day that goes by that I don't think about suicide in one form or another. My Mom's, my own, and people around me. My dirty little secret. But I never want my children to suffer the way I have, and the way my sister has suffered. My Mom missed a lot by leaving us in July 49 years ago. She never met her grandchildren or her great grand children. I never want to miss out on that special time of life.
When I was first diagnosed with HIV I was in a fog, but in facing reality I knew that my dirty little secret would keep me company and would always be there for me. It was an "out" if I ever couldn't handle it, or if my family abandoned me.
Do I consider myself suicidal? No!  But I think I understand how or why any person takes that escape choice—it's like a hidden escape. Someone once said it takes more courage to live than it does to die and I believe that. I'm a strong, stubborn fighter and my courage has held me here for many years. Suicide is not an easy way out, it's final! And there's no coming back! So I've decided to fight the fight a while longer. Besides, there may be some people who'd like to see me gone and I'm not going to give them their wish. Lol.
Talk to a  counselor—A 24-hour hotline:   (800) 784-2433
Additional Reading: My 10-Step to-Do List for Enduring Depression, Josh Middleton.
http://www.thebody.com/slideshows/my-10-step-to-do-list-for-enduring-depression?ap=818