Once-a-month injection of antiretrovirals works just as well as a daily pill regimen, trials show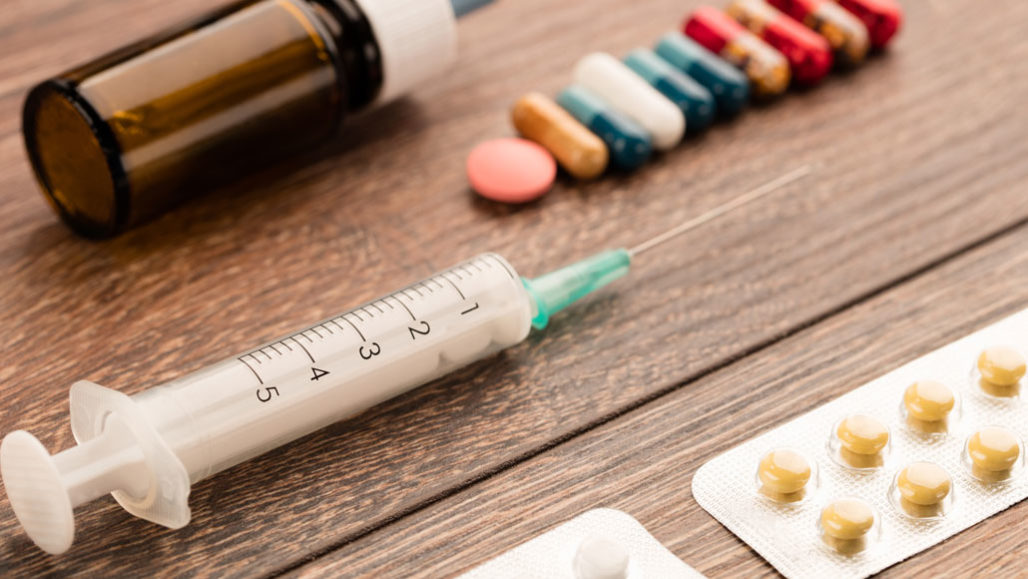 In two clinical trials, a monthly injection of antiretroviral drugs was shown to be just as effective as a daily pill regimen at controlling HIV.
SERGII PETRUK/ISTOCK /GETTY IMAGES PLUS
By Jonathan Lambert
MARCH 4, 2020 AT 5:00 PM
People living with HIV are one step closer to having a once-a-month treatment alternative to downing two or more pills a day.
There is no cure for HIV, the virus that causes AIDS. But combination antiretroviral therapy, or ART, can effectively halt the replication of the virus, nearly eliminating it from the bloodstream and prolonging life expectancy (SN: 11/15/19). For the therapy to work, though, people must stick to a daily regimen of two or more pills, which experts say can be a challenge for many.
Now, the results of two phase III clinical trials suggest that a monthly shot of antiretroviral drugs works just as well as daily pills, researchers report March 4 in two studies in the New England Journal of Medicine. If approved by regulators, the therapy could be a more convenient treatment for the estimated 1.1 million people living with HIV in the United States.
"From a patient perspective, these results are very positive," says Elizabeth Tolley, an epidemiologist at FHI 360, a public health nonprofit based… click here to read more.