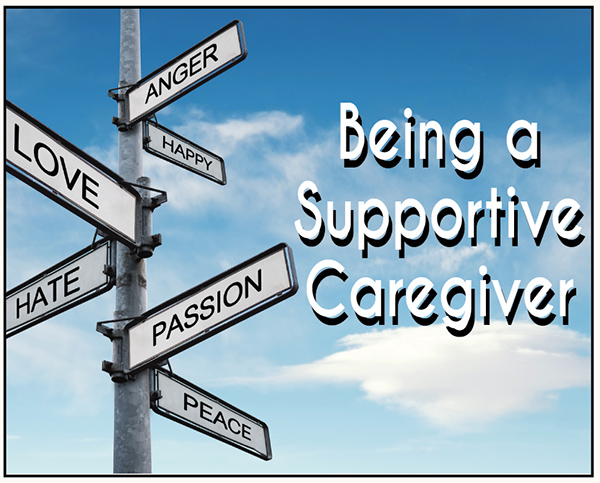 As a caregiver to my mother who is living with HIV, I have found that being an emotional support is a crucial aspect of helping maintain her health. Sometimes, it may not seem like much to be that shoulder to lean on but remember, stress can be a huge factor in the state of one's health. Showing support to the person you are caring for can help relieve those feelings of being overwhelmed and stressed. In the long run, this can help improve their health.
For me, I have found three things to be very important when I think about the type of support I provide my mom.
• First, being non-judgmental is key. People living with HIV are living every day with stigma and judgment from our society. Be a safe haven for the person you are caring for. Provide a judgment-free zone, where they can freely open up to you.
• Second, assist them in reducing stress through interaction with others, through their faith, or through exercise. Staying upbeat is important. Stress is the number one factor that causes health to go down because that's when a person wants to give up.
• Third, you have to take a moment to reflect on yourself and your role as a caregiver. It's very important to self-care. The role of a caregiver is to be a support to someone you love, but if you are giving all of yourself, this can cause you to burnout.
You don't have to be someone's only source of support. Part of supporting your friend or family member is providing them with resources they can use to seek support from others. This is important for the person you care for, as they can gain even more strength from others. This is also important for you as a caregiver. Helping the person you love build a network of support will help you to not get overwhelmed as well.
– Nanny