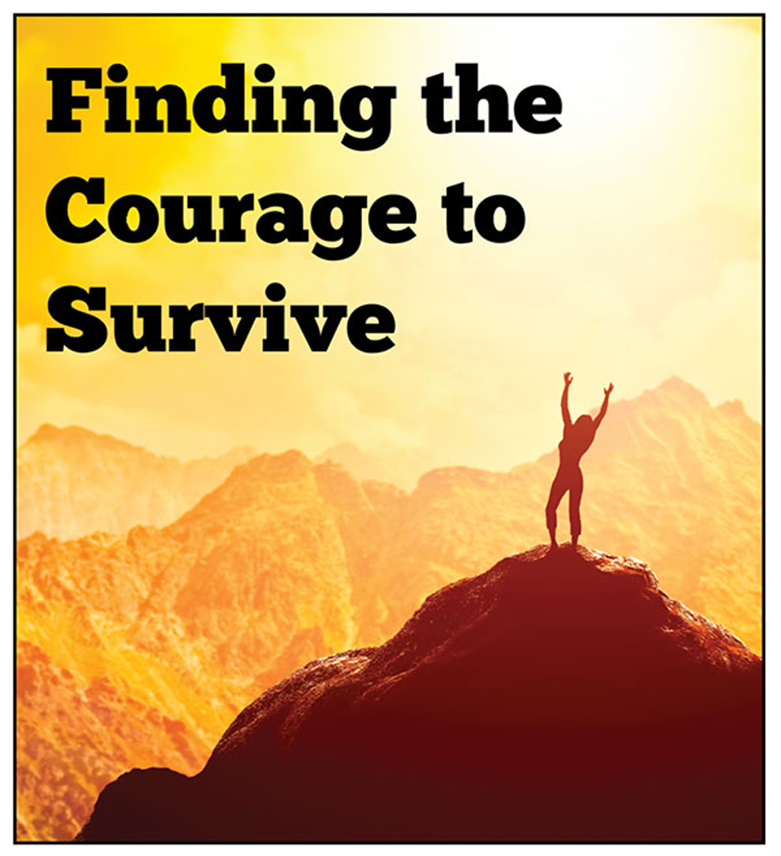 When it comes to people who are living with HIV and AIDS, stigma in the church didn't just start in 2020. It's been around for quite some time.
Several years ago, I was invited to speak at a church. When I arrived, no one knew I was the speaker, so I just sat in the pews next to two ladies who were talking about people living with HIV, talking in such a negative manner that it got under my skin a little bit. Somehow, I managed to hold my composure.
When it was time for me to speak, I focused on those two ladies as I talked about how I was abducted, got shot, and left for dead on the side of the road. I looked directly at those two ladies when I said that's where I contracted the virus and because of that, I am living with HIV. I could see their jaws drop, the shock when they realized they had been sitting right beside a person living with HIV. At the end of the event, the two ladies came up and apologized for how they had spoken about us. But, even though they apologized, I had already heard the way they really felt about people living with HIV/AIDS. It's sad to say that in churches, where everybody is supposed to be about love and God, God may not discriminate, but men and women do.
Another time, I was a visitor at a church where everyone already knew I was living with HIV. At the end of the service, when everybody gathered together to hold hands for the last prayer, I reached out my hands but no one would take them. That was a very, very bad feeling. I was shunned by people who are supposed to be serving God, supposed to love their neighbor as themselves.
There are other times that I've overheard people in churches talking about people who are living with the virus. I've heard from some of my peers how they have been treated in churches, how they have been made to feel "some kind of way" after they have told their stories. To me, claiming you are God's children should mean loving one another and caring about your sisters and brothers no matter what, whether it be HIV/AIDS or any other type of illness.
I feel that if I walk up to someone and say, "I'm living with cancer, "I get all the support in the world. If I walk up and say, "I'm a diabetic," I get all the support in the world. If I walk up and say, "I've got HIV or AIDS," then the stigma shows on their face. A word doesn't have to be spoken. It's just the instant reaction that you see from a person when they know or find out you're living with HIV or AIDS. It changes 100% the way a person reacts with you. You would think, that in 2021, people would be educated when it comes to HIV and AIDS, but they're not.
However, I would tell the person that is living with HIV that you have to find the courage within yourself. It's a type of bondage that holds you when you have something bottled up inside that you need to set free. Your pastor is the one you should be able to confide in to help ease that bondage. The pastor will have whatever message God has given them to give to you. So, I would tell someone living with HIV to feel free to talk to their pastor and let them know because that's where you get your support. You need that spiritual support. But the pastor can't help you if you're not sharing it.
When I got the courage to step up and say that I am the face of HIV, I felt that I had to tell people, to help build up the confidence of others who are living with it. To let others know that it's ok to walk in those shoes – they are your shoes and you shouldn't let anybody bring you down. The virus doesn't dictate your life. For me, it was taking my power back. Once you take ownership of it and stop allowing it to control you, you can live. You can live a productive and happy life.
Many of us are still living in the closet. The stigma shouldn't exist at all. It should be like, "I contracted the virus. It's not your business how, but, yeah, I'm living with it because that's what it is. It doesn't make us the men or women that we are. It doesn't proclaim our spirituality. We are still the loving beings God created. We should be able to walk around with our heads up high, with a smile on our face, and say, 'This is me!"
-Marvene